New clinical data from ALN-PCSsc trial confirms potential for biannual dosing
Drug Delivery | Research | Regulatory
ALN-PCSsc was generally well tolerated following single and multiple subcutaneous dose administration, with no serious adverse events (SAEs) or discontinuations due to AEs
Alnylam and The Medicines Company have reported positive results from their ongoing Phase I clinical trial with ALN-PCSsc.
ALN-PCSsc is an investigational RNAi therapeutic targeting PCSK9 — a genetically validated protein regulator of LDL receptor metabolism — being developed for the treatment of hypercholesterolemia. Compared with anti-PCSK9 monoclonal antibodies (MAbs) that bind to PCSK9 in blood, ALN-PCSsc is a first-in-class investigational medicine that acts by turning off PCSK9 synthesis in the liver.
As reported previously, subcutaneous administration of ALN-PCSsc resulted in an up to 83% lowering of LDL-C, with an up to 64±5% mean maximum reduction. In new results, the effects of ALN-PCSsc were found to be highly durable, with clinically significant and clamped reductions in LDL-C supporting a potential biannual subcutaneous dose regimen.
Specifically, an up to 53% maximal and 47% least squares mean reduction in LDL-C was achieved at day 180 after just a single, low volume injection. In addition, ALN-PCSsc was shown to reduce a number of atherogenic lipids, including lipoprotein (a) and total cholesterol, which are associated with increased risk of cardiovascular disease. ALN-PCSsc was generally well tolerated with no clinically significant drug-related adverse events.
'Our study results continue to show a highly durable PCSK9 knockdown and LDL-C reduction with just a single dose of ALN-PCSsc, a first-in-class investigational PCSK9 synthesis inhibitor. Remarkably, these data show that significant and clamped lowering of LDL-C is achieved for more than 180 days, with associated decreases in other atherogenic lipids and total cholesterol. Importantly, ALN-PCSsc continues to be generally well tolerated with no clinically significant drug-related adverse events,' said Akshay Vaishnaw, MD, PhD, Executive Vice President of R&D and Chief Medical Officer of Alnylam. 'We very much look forward to our continued partnership with The Medicines Company as they now take the lead in the ORION ALN-PCSsc development programme.'
'We believe that ALN-PCSsc has significant potential given its highly competitive profile as compared with anti-PCSK9 MAbs, a recently approved class of LDL-C lowering drugs. Indeed, in our view, the potential to manage hypercholesterolemia with two injections per year could be a transformative option for patients, physicians and payers in the treatment of atherosclerotic cardiovascular disease (ASCVD),' said David Kallend, MBBS, Vice President and Global Medical Director at The Medicines Company.
'In close collaboration with our colleagues at Alnylam, we're on track to start our initial ORION-1 Phase II study by the end of this year, and plan to initiate Phase III registration studies in 2017. In addition, we plan on conducting studies directly comparing ALN-PCSsc with anti-PCSK9 MAbs, as well as studies in homozygous familial hypercholesterolemia to confirm the important features and potential benefits of this first-in-class investigational PCSK9 synthesis inhibitor.'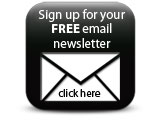 Alnylam and The Medicines Company confirm that the ORION-1 Phase 2 study of ALN-PCSsc is expected to be initiated by the end of 2015. ORION-1 will be a global, randomized, double blind, placebo-controlled study that will enrol approximately 480 patients with confirmed ASCVD and elevated LDL-C on maximally tolerated lipid-lowering therapy. Upon completion of the study, all patients will be eligible to enrol into an open-label extension (OLE) study to receive ALN-PCSsc with the same dose and dose regimen as selected for further evaluation in the planned Phase III trial.
Companies