New generation of topical pain relief
Multi-action skin permeation technology is said to offer deeper and more targeted pain relief for up to 12 hours
Futura Medical, based in Surrey, UK, has developed a new generation of topical pain relief with two products that target more active ingredients directly to the point of pain. The new products have the potential to transform the pain relief market, according to Chief Executive James Barder.
Both products - TPR100 Diclofenac gel and TIB200 Ibuprofen gel - benefit from Futura's multi-action skin permeation technology, DermaSys, which is said to offer deeper and more targeted pain relief for up to 12 hours. Earlier studies have shown up to 20 times greater drug penetration through the skin than existing market-leading brands, says the company.
Barder is convinced that brands need to exploit state-of-the-art delivery technologies to maintain market share. 'Oral use of painkillers has come under scrutiny, and consumers and health professionals will be looking for alternatives. Current topical pain relief is often ineffective compared with its oral counterparts. Add to this increased concerns over the long term usage of systemic medication and it's evident that what's needed is a new generation of topical pain relief.'
Professor Andrew Moore, Director of Pain Research at Nuffield Centre of Anaesthetics, University of Oxford, agrees: 'New formulations of oral and topical analgesics have begun to make a real difference, and this has arguably been more important than new pain relief compounds.'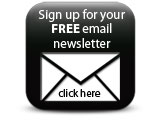 The global OTC topical pain relief market for 2015 is estimated to be US$5bn (Nicholas Hall 2011 indexed to 2015 estimated). Barder is confident that growth will accelerate over the next decade due to the increased incidence of obesity, an ageing population and higher incidence of osteoarthritis. Futura Medical is already in discussion with partners, including leading brands and generics, to commercialise both products.