New nanoparticle deagglomeration technology
Intertronics develops nanoparticle dispersion machine to prevent nanoparticles clustering
The tendency for some nanoparticles to agglomerate or cluster into denser masses can lead to homogeneity and performance issues in their subsequent use. Existing methodologies to deagglomerate them do not always produce uniform results, or can be invasive and wasteful.
The Thinky PR-1 Nanoparticle Dispersion Machine is a desktop unit which can disperse carbon nanotubes (CNT), graphene and other 2D nanomaterials, within a closed container.
It is developed by Intertronics, UK supplier of consumables and equipment to high technology assembly industries.
The selling point of the Thinky PR-1 Nanoparticle Dispersion Machine, according to the company, is that it is even and consistent, reproducible and typically finished in a few minutes.
The Thinky PR-1 uses mechanical rotation and multi-directional ultrasonics. It has a temperature limit control in the ultrasonic bath to counter the temperature rise of water and materials as a result of ultrasonic energy, avoiding changes in physical material properties.
The system is compatible with quantities from a 5ml capacity vial to a 200ml capacity stainless steel container.
Nanomaterials prepared with the Thinky PR-1 may then be mixed with other materials in a Thinky planetary centrifugal mixer, also available from Intertronics.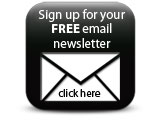 The Thinky PR-1 is designed for drug delivery, imaging, tissue engineering and biosensors.
Companies