New technologies to capture more than 10% of antibody therapeutics market by 2023
Led by antibody drug conjugates (ADCs), says Visiongain report
Next-generation technologies will become a major driver for the antibody therapeutics market, according to a new report by Visiongain. Worth just under US$170m in 2012, the new wave of products are expected to represent more than 10% of all antibody therapeutics revenues by the end of 2023.
The report, Next-Generation Antibody Therapeutics Market 2013–2023, says antibody-drug conjugates (ADCs) are leading the way, but predicts that Fc-engineered, bispecific, and biosimilar antibodies, as well as next-generation fragments and antibody-like proteins will also show high revenue growth over the next decade.
Signs that next-generation antibody development is gaining acceptance include the 2011 US FDA approval of Seattle Genetics' Adcetris (brentuximab vedotin) and the 2012 approval in Japan of Kyowa Hakko Kirin's Poteligeo (mogamulizumab). Poteligeo is the first approved mAb with glycosylation patterns engineered for improved efficacy.
Biosimilar antibodies such as CellTrion's Remsima also gained approval from the regulators last year in South Korea. The potential of next-generation technologies was underlined when Amgen acquired Micromet and its bispecific T-cell engager (BiTE) platform, also in 2012, the report says.
Antibody therapeutics will be the first, second and third-highest selling pharma products in 2013
James Evans, a pharmaceutical industry analyst at Visiongain, said: 'Antibody therapeutics will be the first, second and third-highest selling pharma products in 2013. But the massive achievements of the antibodies sector need to be renewed by next-generation products. We're approaching a situation where every druggable target has been tried, the market is getting saturated and the low-hanging fruit has gone. The market needs new kinds of products to keep it moving.
With the EMA guidance in place, Visiongain says biosimilar antibodies will soon increase competition and force innovator companies to start differentiating their antibody products.
'The next-generation platforms offer a kind of toolkit for differentiation and lifecycle management. You can see Roche, for example, getting in on the ground floor with what it's doing with obinituzumab and T-DM1, using engineering and ADC technologies to extend its rituximab and trastuzumab franchises,' Evans added.
'T-DM1 is potentially a major watershed for the next-generation field, because it's the first ADC against a solid tumour target.'
According to Evans, the real question is whether ADC approaches can give mAbs the potency to start hitting solid tumours.
'Bispecifics aren't as far along as ADCs or glycoengineered mAbs yet, but blinatumomab is looking good, and Amgen clearly thinks so too. Also at the heavily re-engineered end of the technology spectrum, a few of the small proteins, both Ig-based and alternative scaffolds, have got into Phase II testing. The Allergan DARPin has got people's attention in the AMD field, for example. None of those platforms has made it all the way yet, but the R&D is continuing, and Big Pharma is watching closely.'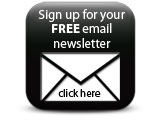 Visiongain forecasts a CAGR of more than 50% for the next-generation market by 2023, as the novel technologies advance and new antibody modalities gain validation and acceptance by the industry.
Companies