New weldable tube aimed at biopharma applications
Allows connector-free fluid paths to be assembled in minutes
PureWeld XL is a thermoplastic elastomer tubing and contains no animal-derived components
High-purity tubing manufacturer Watson-Marlow has launched a new weldable tube for the biopharmaceutical and pharmaceutical industry. PureWeld XL tubing is designed for high purity and secure peristaltic pumping.
A high-quality weldable tube capable of completely secure welding, PureWeld XL allows for connector-free fluid paths to be assembled in just minutes. It has been developed in Watson Marlow's state-of-the-art extrusion facility and has been extensively tested inside the company's peristaltic pumps.
Test results show that PureWeld allows for the least internal spallation when compared with other weldable tubing, allowing the tube to remain pristine, durable and cost-effective.
PureWeld XL is a thermoplastic elastomer tubing and contains no animal-derived components that could leach into duty fluids. With a high level of purity and clarity, it is suitable for use in sanitary environments in pharmaceutical and biotechnology processing applications, from research to production, including cell media and fermentation, sterile filling and dispensing, high-purity water transfer, vaccine production, fluid transfer and filtration.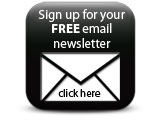 PureWeld XL meets full bio-pharmaceutical testing standards including FDA requirements and USP Class VI certification.
Companies