Novartis appoints Jeff George as Head of Alcon
Richard Francis to succeed George as new Head of Sandoz
Jeff George
Novartis has appointed Jeff George as Division Head of Alcon, effective 1 May.
George succeeds Kevin Buehler who is retiring from the company after a 30-year career at Alcon, a global leader in eye care. As part of the planned transition, Buehler will provide management and strategic support on the Alcon business.
Richard Francis will succeed George as new Division Head of Sandoz. He joins Novartis from Biogen Idec, where he has held roles of increasing responsibility across several therapeutic areas in Europe and the US in a 13-year career with the company. Prior to Biogen Idec, Francis held commercial and sales roles at Sanofi and Wyeth.
Richard Francis
'The appointments of Jeff George as the new Division Head of Alcon, and of Richard Francis as new Division Head of Sandoz place two strong leaders at the helm of two leading Novartis businesses,' said Joseph Jimenez, CEO of Novartis. 'These new leaders will set the direction for the next phase of growth for our eye care and generics businesses, two of our core growth engines.'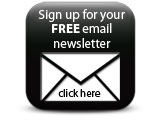 Since joining Novartis in January 2007, George has held leadership positions of increasing importance in the Vaccines and Diagnostics Division and the Pharmaceuticals Division, becoming Division Head of Sandoz in December 2008. At Sandoz, he grew sales from US$7.5bn in 2009 to $9.2bn in 2013.
Companies