Novartis bids US$470m for Genoptix
Will expand individualised cancer treatment programmes at Novartis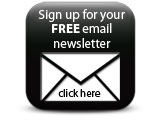 Novartis is to buy Genoptix, a US cancer and haematology diagnostic specialist, for US$470m.

The Swiss pharmaceutical firm says the purchase will strengthen its diagnostic operations and improve health outcomes for patients.

Novartis, which has the backing of the Genoptix board, said it will make a cash payment that reflects a 27% premium over the Carlsbad, California-based company's recent stock price. The deal is expected to close during the first half of 2011.

'The acquisition of the Genoptix medical laboratory will serve as a strong foundation for our individualised treatment programmes,' said Joseph Jimenez, chief executive of Novartis.

Genoptix employs approximately 500 people and will become part of Novartis Molecular Diagnostics (MDx), a unit within the Novartis Pharmaceuticals Division.

'We believe this transaction provides substantial value and liquidity to our stockholders,' said Genoptix's chief executive Tina Nova.

'We share Novartis' strong commitment to transforming patient care, improving health outcomes for patients and enhancing the suite of diagnostic tools for our physician customers.'

Founded in 1999, Genoptix specialises in diagnosing cancers in bone marrow, blood and lymph nodes. It reported revenue of $148m for the first nine months of last year.

Novartis plans to maintain Genoptix's existing operations and continue delivering the firm's diagnostics services to haematologists and oncologists across the US.


Companies