Novartis starts construction of US$500m plant in St Petersburg
Will produce new pharmaceuticals and generics for the Russian market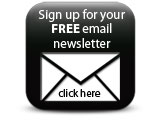 Novartis has held a groundbreaking ceremony as the first step in the Swiss pharmaceutical firm's construction of a new pharmaceutical manufacturing plant on a greenfield site in St Petersburg, Russia.

The construction in the Novoorlovskaya Special Economic Zone (SEZ), north of the centre of St Petersburg, is part of a US$500m five-year investment into Russia announced by Novartis last December.

Novartis says this facility is the most significant it has made in Russia to date. It will expand the company's capabilities to produce and deliver new drugs and high-quality generics to the Russian market.

The plant should be completed in 2014 and will produce approximately 1.5 billion units a year. It will also employ more than 350 people.

'The establishment of the new Novartis manufacturing facility demonstrates our commitment to invest in the Russian healthcare infrastructure and to contribute to the long-term goals of improving healthcare in Russia, set by the government,' said Joseph Jimenez, chief executive of Novartis.

Novartis and its predecessors have been active in Russia since the 1860s, and today the company employs more than 2,000 people in Russia across all business divisions, spanning Pharmaceuticals, Alcon, Sandoz, Consumer Health and Vaccines & Diagnostics.


Companies