Novasep appoints Udo Steinhauer as Fine Chemicals Market Director
Strengthening its fine chemical business
Udo Steinhauer
Novasep, a European developer of manufacturing solutions, has appointed Udo Steinhauer as Fine Chemicals Market Director within the firm's synthesis business unit.
Steinhauer has strong industrial experience gained over 18 years in diverse managerial positions. At Novasep, he will initially focus on four key business areas of: electronic, cosmetic, flavour and fragrance, and the polymer and biopolymer industry.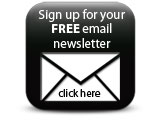 'Udo's appointment is the next significant step in formalising and developing Novasep's position in these fine chemical markets,' said Michel Blanc, VP Sales and Business Development of Novasep's Synthesis Business Unit.
Companies