Novasep hires Michel Spagnol as President and CEO
Spagnol joins Novasep from Shasun, where he was President and Chief Technology Officer. His core expertise is in leading contract manufacturing of active pharmaceutical ingredients
Michel Spagnol
Novasep, a France-based provider of purification-based manufacturing solutions for life sciences molecules, has appointed Michel Spagnol as President and CEO. He succeeds Patrick Glaser, who after three years at Novasep in France, has decided to return to the US.
Spagnol joins Novasep from Shasun, where he was President and Chief Technology Officer. His core expertise is in leading contract manufacturing of active pharmaceutical ingredients.
Prior to Shasun, Spagnol spent his career at Rhodia in Lyon, France and Cranbury, NJ, US where he progressed first in technical R&D leadership roles and subsequently transitioned to business development as Sales and Marketing Vice President of Rhodia Pharma Solutions.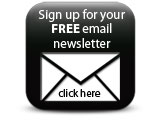 Over the past months, Novasep's growth has gained momentum with significant new investments in Mourenx, France, to build the world's largest chromatography plant dedicated to the pharmaceutical industry; in Le Mans, France, to expand manufacturing capabilities of cutting-edge anti-cancer therapies and in Shanghai, China, to serve its clients in Asia better.
Companies