OOS? – stay within the limits
Intelligent Sensor Management (ISM) digital technology is integrated into all Mettler Toledo sensors
Out of specification (OOS) conditions in biopharmaceutical manufacturing can result in time and resource consuming reprocessing at best and batch loss at worst.
Intelligent Sensor Management (ISM) digital technology is integrated into all Mettler Toledo sensors. It provides a number of features including sensor diagnostics, calibration in the lab, a robust digital signal and electronic documentation of data. This, in turn, improves batch-to-batch consistency and significantly reduces OOS.
Download our latest White Paper 'OOS? Stay within the limits with intelligent measurement solutions' and discover how ISM systems, available for pH, DO, CO2, TOC and conductivity measurement, can:
Reduce OOS conditions
Increase batch to batch consistency
Simplify regulatory compliance
Expand data transparency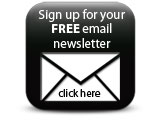 Download the White Paper here.
Companies