Omeros chooses Lonza to transition from clinical to commercial supply
The new multi-year agreement secures a source of commercial quantities of narsoplimab for use following anticipated regulatory approvals
Photo as seen on company website
Omeros and Lonza have entered a long-term manufacturing agreement for commercial production of narsoplimab.
The biopharma company and the CDMO have successfully partnered under a multi-year manufacturing agreement for the clinical supply of narsoplimab. The new multi-year agreement secures a source of commercial quantities of narsoplimab for use following anticipated regulatory approvals.
"Having worked with Omeros on narsoplimab through development, it is a huge motivation for our teams to continue to support them as they move towards approval of this life-saving drug," said Karen Fallen, Head of Mammalian and Microbial Development and Manufacturing, Lonza Pharma & Biotech. "Helping to bring drugs like this to market has always been a priority for Lonza - the aggressive timelines and need for agile capacity scale-up depend on close partnership to stay on track."
Seattle-based Omeros is preparing to submit a biologics license application (BLA) and a marketing authorisation application (MAA) to the US Food and Drug Administration (FDA) and to the European Medicines Agency (EMA), respectively, for narsoplimab for the treatment of hematopoietic stem cell transplant-associated thrombotic microangiopathy (HSCT-TMA).
Gregory A Demopulos, Chairman and CEO of Omeros, said: "Lonza has worked closely with us to accelerate the timing of our BLA and MAA submissions, and we're confident in Lonza's ability to produce and maintain the highest quality commercial supply of narsoplimab. We plan to bring the benefits of narsoplimab to patients across a broad range of commercial indications."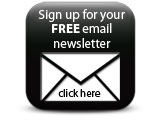 Narsoplimab is Omeros' lead human monoclonal antibody targeting mannan-binding lectin-associated serine protease-2 (MASP-2), also referred to as OMS721.
Featured Companies
See also