Oncolytics Biotech collaborates with SOLTI
The clinical collaboration will see some patients receive an intravenously delivered immuno-oncolytic virus, REOLYSIN, developed by the biotech company
Oncolytics Biotech, currently developing REOLYSIN (pelareorep), an intravenously delivered immuno-oncolytic virus turning cold tumors hot, has announced a clinical collaboration with SOLTI, an academic research group dedicated to clinical and translational research in breast cancer.
This clinical collaboration, being sponsored by Oncolytics and facilitated by SOLTI, is a window of opportunity study (WOO) in the neoadjuvant setting for breast cancer.
Patients will receive the appropriate standard of care for their cancer subtype plus pelareorep with or without the anti-PD-L1 cancer immunotherapy atezolizumab (Tecentriq). Patients are biopsied on day one, followed immediately by treatment and a final biopsy after 3 weeks, on the day of their mastectomy.
Data generated from this study is intended to confirm that the virus is acting as a novel immunotherapy and to provide comprehensive biomarker data by breast cancer sub-type, to support Oncolytics' phase III study in metastatic breast cancer and is expected in mid 2019.
"We are thrilled to enter into this collaboration with SOLTI and sponsor this window of opportunity study. We expect that this study will provide additional biomarker and immunological data to support our planned phase three study in metastatic breast cancer," said Matt Coffey, President and CEO of Oncolytics Biotech.
"This data should confirm the findings of our phase two study and generate a robust biomarker plan designed to potentially enhance our phase three program. Importantly, it will also generate additional data demonstrating how the promotion of a virally induced inflamed phenotype should synergise with checkpoint inhibitors targeting PD-L1 like atezolizumab," he said.
The study, facilitated by SOLTI, will be coordinated by Dr Aleix Prat, Head of Medical Oncology at the Hospital Clínic of Barcelona, Associate Professor of the University of Barcelona and the Head of the Translational Genomics and Targeted Therapeutics in Solid Tumors Group at August Pi i Sunyer Biomedical Research Institute (IDIBAPS) and member of Oncolytics' Scientific Advisory Board.
SOLTI has a network of more than 300 professionals, mostly medical oncologists, in more than 80 hospitals in Spain, Portugal, France and Italy.
Final study design and other details will be announced upon enrolment of the first patient, expected around the end of 2018 or early 2019.
"It has been demonstrated that when reovirus infects a tumor, it promotes the release of immuno-stimulatory signals. This in turn results in the upregulation of PD-L1 on tumor cells and the recruitment of inflammatory immune cells like NK-cells and cytotoxic T-cells to the tumor, which are required prerequisites for checkpoint inhibitors to function effectively. In short, it turns cold tumors hot," said Dr Prat.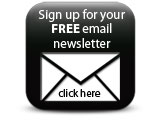 He continued: "We believe pelareorep can demonstrate the necessary inflamed tumor phenotype to prime tumors for PD-L1 blockade, which could potentially represent a promising form of cancer immunotherapy combination with atezolizumab. Results from this study will seek to establish the virus as an important immuno-oncology agent in breast cancer, which could ultimately support the expansion of pelareorep beyond metastatic breast cancer into first-line therapy."
Companies