Opinion: Between a rock and a hard place
The tragic death of a healthy volunteer in a Phase I clinical trial emphasises how little we really know about the human organism
Hilary Ayshford
Managing Editor
Nobody ever said that developing a new drug was easy. Pharmaceutical manufacturers are under pressure from all sides – investors and shareholders, doctors and patients, regulators and healthcare providers – to come up with products that are effective and safe as quickly as possible and at the lowest price. For every day's delay in bringing a new drug to market patients will be suffering and quite possibly dying for want of a treatment.
The US FDA is trying to keep the pipeline flowing by speeding up the regulatory process through a range of 'expedited programmes' – accelerated approval, breakthrough therapy designation, fast track designation, and priority review – all of which aim to get new drugs to patients faster. But there has been some concern that speeding up the approvals process could be at the cost of patient safety.
The unfortunate death of a volunteer, as well as severe adverse reactions in another four, in a Phase I clinical trial in France recently, come as a timely reminder of how unexpectedly things can go wrong. The new molecule – a FAAH enzyme inhibitor – was being tested on healthy volunteers in accordance with international guidelines. Similar trials by other companies in recent years did not give rise to these adverse reactions, and it will be some time before the cause of this incident is known.
Given the array of ongoing trials and the number of people involved, the surprising thing, perhaps, is that things don't go badly wrong more often. This is the first case to hit the headlines since the TGN1412 Phase I trial carried out by TeGenero, Boehringer Ingelheim and Parexel International in 2006.
A new European clinical trials Regulation is on the horizon, but it is unlikely that this would have made any difference to the Bial trial. The truth is that at some point somebody has to be the first to take a new drug, and inevitably things can and will go wrong.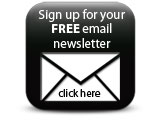 If we learn nothing else from this, we can take away the lesson that there is still an enormous amount we still don't know about the functioning of the human body.
Companies