Opinion: Controlled drug conundrum
Cracking down on abuse of opioid prescription drugs is easier said than done
Hilary Ayshford
Managing Editor
No one who is associated with the pharmaceutical or healthcare industries can fail to be aware of the damage that overprescribing of antibiotics has caused: a crisis of antibiotic-resistant bacteria that pose a major threat to global health.
Now attention is turning to another area of prescribed drugs: the opioid-based analgesics. In 2014, more than 47,000 people in the US died from drug overdoses – the highest ever annual total, according to the Centers for Disease Control and Prevention (CDC) – and more than 61% of the deaths involved some type of opioid, including heroin. The increase coincided with a rapid rise in the abuse of opioid-based prescription painkillers.
According to CDC Director Tom Frieden, overprescribing opioids is a key driver of America's drug-overdose epidemic. Recently the CDC issued new, voluntary guidelines for prescribing opiates with the aim of cutting addiction rates, urging prescribers to first try alternatives such as NSAIDs and physical therapy for short-term pain, and if opioids are prescribed, only a three-day supply of pills should be given.
Last month, the US Senate passed the Comprehensive Addiction and Recovery Act (CARA), targeting the opioid problem by funding education and awareness programmes, diverting addicts from the penal system into medication-assisted treatment programmes and expanding the use of opioid antagonist medication to reverse overdose.
But paradoxically, cracking down on prescription drug abuse means that those who have become addicted often switch to heroin as a cheaper and more easily available alternative. CDC says the number of heroin users rose by 63% from 2002 to 2013.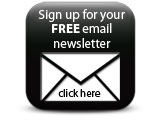 There are things the pharma industry could do to help, such as refraining from aggressive marketing strategies for opioids, and increasing efforts to develop extended release formulations and abuse-deterrent technologies. The duty to ensure that these powerful drugs are used responsibly should not rest entirely with the legislators.