Organisational changes at AMRI
Changes are expected to drive growth for the Discovery and Development Solutions (DDS) business and ensure it is well aligned with the needs of the market
To align its focus on R&D with the commercial demands of the market, AMRI has announced an organisational change in its Discovery and Development Services (DDS) business. These changes are expected to drive top and bottom line growth for the DDS)business through strong commercial leadership; strengthen the DDS strategy and aggressively pursue the most valuable growth opportunities, externally and internally; and ensure that our service offerings are well aligned with your needs and the needs of the market.
Effective immediately, Christopher Conway has been appointed to lead the company's discovery business strategy as Senior Vice President of Discovery and Development and Global Commercial Sales. In this role, he will head up the global DDS)business, leading these businesses in the US, Europe and Asia. Sales and marketing will also continue to report to him. He succeeds Michael Luther, who will be leaving AMRI to pursue other opportunities.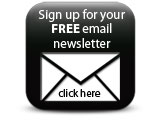 In addition, Rory Curtis has joined AMRI as Vice President of Discovery Biology and Pharmacology, and will also serve as site head with responsibility for scientific operations at AMRI's Buffalo, N. location. Curtis was most recently Senior Director of Human Diseases in Discovery at Cubist Pharmaceuticals, where he developed Cubist's antibacterial drug discovery into new disease areas such as pain, inflammation and gastrointestinal disease. Before this, he held positions of increasing responsibility at Elixir Pharmaceuticals, Millennium Pharmaceuticals and Regeneron Pharmaceuticals.
Featured Companies