Orphan drug for butterfly skin syndrome
Abeona receives orphan drug designation in the EU for EB-101 gene therapy trial on epidermolysis bullosa
The European Medicines Agency (EMA) Committee for Orphan Medicinal Products has granted Orphan Drug Designation for Abeona's EB-101 gene therapy program for patients with recessive dystrophic epidermolysis bullosa (RDEB).
Abeona Therapeutics is a clinical-stage biopharmaceutical company focused on developing gene therapies for life-threatening rare diseases, including RDEB, a genetic skin disorder characterised by skin blisters and erosions all over the body.
"EB-101 is Abeona's fourth gene therapy program to be granted EMA Orphan Designation," said Timothy J. Miller, President and CEO of Abeona.
"It further builds on our portfolio of clinical-stage gene therapies that have received FDA and EMA orphan drug designations, which is an important validation of the clinical translation of these treatments for severely underserved patient populations."
This is an important validation of these treatments for severely underserved patient populations.
The ongoing phase 1/2 clinical trial with gene-corrected skin grafts has shown promising wound healing and safety in patients with RDEB.
Investigators at Stanford University are beginning phase 2 portion of the clinical trial to determine the efficacy of COL7A1 gene-corrected grafts on wound healing.
Typically, wounds in patients with RDEB, also known as "butterfly skin" syndrome, can remain unhealed for months or years, due to the inability of the skin to stay attached to the underlying dermis. Wounds can cover a large percentage of the body.
Results from the initial four patients of the clinical study demonstrated that treatment with EB-101 restored type VII collagen expression at the dermal-epidermal junction at the graft sites in a large proportion of the biopsy samples.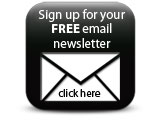 Importantly, correct type VII collagen localisation was observed at anchoring fibrils. Wounds that demonstrated type VII collagen at graft sites displayed significant healing.
Companies