PCI completes Penn Pharma purchase
Contract Manufacturing | Finance | Packaging | Regulatory
Welcomes expanded services of Penn Pharma
Packaging Coordinators, Inc. (PCI) has finalised its agreement to acquire Penn Pharmaceutical Services Limited (Penn Pharma). Headquartered in Tredegar, Wales in the UK, Penn Pharma offers both drug development and manufacturing services, including clinical and commercial dosage form manufacturing, as well as clinical packaging, labelling, and global storage, distribution and return drug services.
PCI is headquartered in Philadelphia, Pennsylvania in the US. The combination of PCI and Penn Pharma features the expertise of approximately 2,800 associates across 15 facilities in North America and Europe. Across their supply network they manufacture and package both investigational and commercial medicines on behalf of their clients destined to more than 100 countries around the world.
PCI is principally owned by Frazier Healthcare, with partner investors QIC Global Private Equity, Greenspring Associates and Thomas, McNerney & Partners. Frazier Healthcare, founded in 1991 to invest exclusively in healthcare, is a leading provider of growth equity and venture capital to high growth and emerging healthcare companies.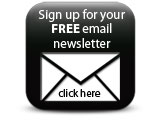 Teneo Capital acted as the exclusive financial adviser to PCI and Frazier Healthcare for this transaction. PCI and Frazier Healthcare engaged global professional services firm Alvarez & Marsal to provide due diligence services. Goodwin Procter LLP acted as legal counsel to PCI and Frazier Healthcare for this transaction.
Featured Companies
See also