PCI further invests in fully contained Xcelodose 600S Technology
Outsourcing provider PCI Pharma Services announced investment in a fully contained Xcelodose 600S technology at its centre for contained manufacturing, Tredegar, UK
As the biological activity and specificity of active pharmaceutical ingredients (APIs) increases, dosage strengths are decreasing, which has led to molecules becoming more potent in nature.
The pharmaceutical industry's on-going demand to shorten drug development times, saving both time and money, is driving technological advances.
PCI's investment delivers the important capability — the development and manufacturing of highly potent molecules.
The pharmaceutical landscape continues to evolve with more and more products in development being deemed potent.
The traditional product development route of formulating a solid dosage form for Phase I studies typically involves a range of complex activities including analytical method development, prototype development, short-term stability, process/formulation refinement, validation and finally clinical manufacture.
Manufacturing drug in capsule (DIC) is a way to significantly reduce both the time and financial investment at the early stage of the drug development process, providing faster delivery for first-time-in-man.
This approach minimises the use of costly APIs and reduces the amount of formulation and analytical development necessary to support an investigation new drug (IND) application or investigational medicinal product dossier (IMPD).
Xcelodose technology delivers this drug in capsule process, removing the need for initial formulation/analytical development and the associated stability testing, enabling PCI to achieve faster times to first-in-man studies on behalf of its clients.
In 2010 PCI invested in Xcelodose 120S technology, a semi-automated system to provide early stage clinical supplies. This additional investment in fully automated Xcelodose 600S technology delivers a programmable system providing exceptional levels of accuracy and precision.
API waste is minimised and batch documentation allows traceability of individual capsules that meet GMP requirements. The Xcelodose 600S technology is further enhanced by a PCI-designed, custom-built Xceloprotect containment system providing an early stage development solution for the management of highly potent molecules.
The high levels of containment provide occupational exposure limits (OEL) as low as 0.1 µg/m3 in an eight-hour time weighted average, meeting Safebridge 3 and 4 categorisation, prevent operator exposure and adher to the latest regulatory requirements.
PCI is a trusted partner for the management of clinical programmes, from the initial early stage development and manufacturing using technologies such as Xcelodose, through clinical trial supply services including packaging, labelling, storage and distribution.
David O'Connell, Director of Pharmaceutical Development at PCI, said: "This is a very exciting time as we add this important technology to our capabilities. Being able to offer this service for early stage development programmes will deliver both time and cost efficiencies for our customers."
"As molecules increase in potency, API is often very expensive and in short supply. By being able to fill drug directly into capsules and accelerate first-time-in-man studies, customers will be able to assess very quickly whether the project will progress to the next stage or 'fail and fail' fast — thereby minimising costs and enabling informed decisions to be made."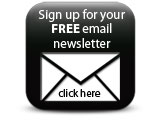 Most recently PCI launched its FastTrack service offering a demand-led approach to the delivery of secondary packaging, labelling, release and distribution of clinical supplies based on patient and site requirements.
Featured Companies