PSL experiences continued success at P-MEC India 2014
PSL demonstrates its process development and scale-up technologies during CPhI India with pieces of process equipment on display
PSL stand F50 at PMEC India 2014
PSL has demonstrated its process development and scale-up technologies during CPhI India 2014 with pieces of process equipment on display.
After hosting a summit on the subject in September at its Liverpool facility, PSL showcased the Mini Lab GFD designed for filtration and drying of polymeric microsphere drug delivery devices on its stand. PSL process experts tuned up the standard Glass Filter Dryer for lab synthesis to make a unique filtration device for the formulation of micro particles from 5µm to 125µm.
PSL Microsphere Formulation solutions
The Microsphere GFD allows a direct scale-up from trial studies to pilot plant and commercial production with the MicrosphereRefiner technology. A Microsphere Refiner is an innovative system allowing the filtration under pressure, washing, drying under vacuum and sterile harvesting of microspheres. The PSL team has on stand a replica of the small scale production Microsphere Refiner demonstrating this ground-breaking technology.
Microsphere production is experiencing a fast-growing demand due to its revolutionary characteristics and applications. Pharmaceutical drug manufacturers are facing new challenges during process scale-up from R&D stage to commercial formulation of microsphere drugs. Suspended microspheres obtained from various micro encapsulation processes require unique aseptic handling that differs from typical challenging sieving and nitrogen drying operations.
PSL is an international manufacturer of filtration, drying and high containment solutions from small-scale production to full process systems for pharmaceutical, biopharmaceutical, chemical and laboratory industries worldwide. PSL provides advanced process solutions for the production of APIs including sterile, cytotoxic, oncology, hormones and many other active compounds. Established since 1989, PSL opened PSL India in 2012 to support the increased installations and demand from leading India pharmaceutical companies.
PSL containment solutions comprise a full range of glove boxes and isolators enabling users to perform safely the following operations: dispensing and sampling, reactor charging, filtration, drying, vessel offloading and drum filling, milling and micronising, sieving, blending, tablet press and capsule filling. Its isolation systems provide proven containment to nanograms level for the handling of highly potent powder while protecting the operator, product and environment.
Filtration, drying and high containment product range from PSL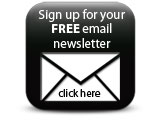 PSL's products enable major blue-chip companies, including leading global pharmaceutical organisations such as Cipla, GSK and Dishman Carbogen Amcis, to bring new generation drugs into the marketplace faster, using the latest technology in containment and production equipment.
Featured Companies