PSL installs suite of filtration and drying solutions at Cipla
At the Indian drug manufacturer's new oncology plant in Bangalore
A filter dryer with discharge isolator is part of the equipment supplied to Cipla
Powder Systems Limited (PSL) has supplied a suite of contained filtration and drying solutions to Cipla, a leading Indian drug manufacturer, at its new oncology plant in Bangalore.
The new plant includes several production lines and PSL has provided a suite of filter dryers for both small and large-scale production of potent APIs. The suite incorporates contained discharge to achieve a proven OEL (occupational exposure limit) of less than 1μg.m-³ during the sampling period.
The high containment filtration and drying suite consists of four filter dryers with integrated high containment discharge isolators for assured operator and product protection. One of the small scale agitated nutsche filter dryers for kilo lab production is in PSL's GFD FilterBox. This stainless steel isolator comprises a glass filter dryer, which is designed and integrated by PSL.
Cipla opted for a full high containment scale-up solution to repeat the process while handling small to large quantities of highly potent compounds. The contained product offloading can be done either inside the FilterBox or through the discharge isolators mounted on the side of the 0.125m², 0.3m² or 0.6m² filter dryers.
Scale-up from chemical development in small-scale batches to industrial volume is a complex and time intensive process requiring considered technology risks, equipment design and process constraints. The commercial application of a technology developed at an early stage requires scalability of the equipment used throughout the whole process.
A GFD FilterBox in stainless steel is installed at the Bangalore plant
Rémy Wattiaux, managing director of PSL, says: 'The new oncology plant needed to transfer from the kilo-lab scale for oncologic chemical development to obtain larger volumes of highly potent APIs. The contained filtration suite provided by PSL is an ideal solution. The highly active batch production will be carried over to the scaled-up industrial yield and Cipla will obtain kilograms of dry and homogeneous HAPIs in a shorter time-to-commercialisation.'
Before starting the manufacture of 15 different anti-cancer products, Cipla and PSL proceeded to the SAT (Site Acceptance Test) last month at the Bangalore facility.
All of the containment systems had to comply with the targeted OEL level prior to starting production. Independent OEL tests were carried out during surrogate (lactose) handling trials in the filter dryer discharge isolators and in the GFD FilterBox.
The target containment limits for personal exposures averaged less than 1μg.m-³ over the task duration and less than 0.3μg.m-³ as an 8-hour time weighted average (8h TWA).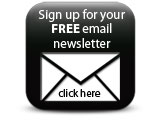 It was also desirable to prove control personal exposures to less than 25% of these values i.e. < 0.25μg.m-³, over the task duration and < 0.075 μg.m-³ as an 8h TWA.
Featured Companies