PSL strengthens its foothold in India
Sales and service manager appointed for its newly established PSL India office
Vaibhav Dalvi, India Sales and Service Manager
Over the past 10 years Powder Systems Ltd (PSL) has seen substantial growth in its activity in India. This includes designing and manufacturing a suite of contained filtration and drying products for leading drug manufacturer Cipla's new oncology plant in Bangalore last year; and a high containment full scale facility for the production of oncology drugs at Dishman's US$25m plant in Bavla.
There is a clear international consensus within the pharmaceutical industry that India is one of the fastest growing markets for retail and manufacturing of pharmaceutical, biopharmaceutical and healthcare products. India was seen by PSL as an inevitable place to collaborate and develop efficient and cost-effective solutions to support the specific needs of India's market place.
Due to increased installations and demand from leading India pharmaceutical companies, PSL has introduced a new office, PSL India, and appointed Vaibhav Dalvi, an experienced sales and service manager. PSL India has been operating in Mumbai since May 2012 and will look after PSL's current and prospective clients in India and Singapore with sales and customer support as well as service and upgrade of existing PSL installations.
PSL has also seen significant growth in demand from leading drug producers in the US and Europe. To maintain efficient operation and PSL's renowned quality of products, the company has made a number of appointments in its global engineering and manufacturing base in Liverpool, UK. The new appointments include a new managing director and new additions to the engineering, standard products, accounting and finance, marketing and PSL Serve departments.
The design and manufacture of facilities for the production of high potency drugs including oncology require advanced process technology, understanding and experience. PSL is an original containment pioneer and has significant experience designing and engineering advanced containment processes, for highly potent and valuable products including sterile, oncology, hormone and many other pharmaceutical compounds.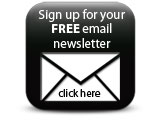 PSL provides a full range of filtration, drying and containment products from small-scale production to full process systems to a strong customer base of industry leaders including Pfizer, GSK, BMS and also large drug producers around the world.
Featured Companies