Packaging Coordinators Inc buys Biotec
Finance | Packaging | Regulatory
Expands clinical trial and temperature-controlled pharma services with addition of Bridgend, Wales company
Hot on the heels of last month's acquisition of Penn Pharma, US packaging specialist PCI has bought Biotec Services International.
No financial details have been disclosed.
Biotec, headquartered in Bridgend in Wales, provides clinical trial services and temperature-controlled pharmaceutical services.
PCI says the deal significantly expands its presence in the UK/EU to support global investigational studies of medicinal products by adding packaging, storage and distribution capacity, as well as consultative services for clinical trial supplies.
Biotec has experienced significant growth and has recently undertaken a facilities expansion to accommodate additional packaging, storage and distribution demand. Biotec's expertise supports global projects across a range of temperature conditions.
The company's expansion of its facilities complements PCI's own investment in a purpose-built 93,000ft2 North American clinical storage and distribution facility, which includes storage for temperature-controlled products of investigational products.
The expertise of the team at Biotec is a natural fit for the strategic direction of our business
The acquisition of Biotec further expands PCI's growing presence in outsourced partnership solutions for drug development and commercialisation. Last month PCI acquired Penn Pharma, adding pharmaceutical development and contained manufacturing services to its portfolio of clinical trial services, commercial packaging, and laboratory services.
'The expertise of the team at Biotec is a natural fit for the strategic direction of our business,' said Bill Mitchell, CEO and President of PCI.
'We are focused on providing our clients with an expert partner in the development, clinical investigation, and ultimate commercialisation of their lifesaving therapies. Clients are looking for solution providers that can help them navigate the development process and enable speed-to-market.
Adding Biotec, as well as the drug development and manufacturing expertise of Penn Pharma, truly positions PCI to provide that substantial added value to our clients.'
Fiona Withey, CEO of Biotec Services, added: 'Biotec has grown as a result of our team's expertise in temperature-controlled clinical trial supply services, our innovative technology solutions, our flexibility, and our commitment to customer service.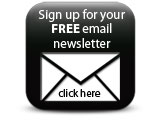 'Joining the PCI family allows us to deliver a truly global service to our clients across a wider range of services, while staying true to our core values of expertise, customer service, efficiency and flexibility.'
Featured Companies
See also