Packaging sector adapts to new medicinal needs
Demand for pharmaceutical packaging continues to increase in line with growth in use of medicines. But new dosage forms and delivery methods will require new packaging formats, while regulations on anticounterfeiting and tamper-verification devices will pose significant challenges
Sales of pharmaceutical plastic packaging products in South America have developed particularly positively, says Uwe Roehrhoff, CEO of Gerresheimer
The healthcare packaging market is predicted to see good growth, especially in emerging markets, but new demands by health and regulatory authorities and moves towards personalised medicines mean design changes.
The global healthcare packaging market will reach a value of US$96.2bn in 2013, according to market analysis by Visiongain.1 In the Asia-Pacific region, increased drug production and infrastructure development will dominate that growth, while a thriving middle class is likely to create a strong demand for healthcare packaging in developing countries. In the more mature markets, such as the US and Western Europe, an increasing ageing population will drive the growth of healthcare packaging.
In Visiongain's report, Global Healthcare Packaging Market 2013-2023, healthcare packaging is forecast to see a steady growth with constant demand and, as emerging economies grow, demand for healthcare packaging will increase, further strengthening the market.
In its last packaging report, Packaging Unwrapped (2011),2 global packaging producer Rexam said Western Europe, the US and Japan account for more than 70% of the total market. It estimated that the Asia Pacific region represented just under a quarter of all global pharmaceutical packaging in terms of value. Central and South America, Eastern Europe and the Middle East and Africa region combined make up just 10% of the global pharmaceutical packaging market with most of the demand being standard containers and closures for low cost generic drugs.
However, it added that in the longer term, developing regions, especially China, India, Brazil and South Korea, offer the fastest growth opportunities for pharmaceutical packaging. This will be driven by the expansion and diversification of pharmaceutical manufacturing capabilities in these regions as well as efforts to improve the quality and integrity of medicines.
One company that has witnessed growth in the emerging markets and new sectors is Gerresheimer, a producer of glass and plastic products for the pharma and healthcare markets. The company reported marked growth in revenues in the third quarter of 2012 of 9.2% to €311.4m and expected revenue growth in 2012 to remain at 9–10% at constant exchange rates.3
'Sales of pharmaceutical plastic packaging products in South America have developed particularly positively and we have also achieved good growth in sales of vials, flacons and jars for the pharmaceutical and cosmetics industries,' says CEO Uwe Röhrhoff. 'Demand for self-medication and diagnostics products such as asthma inhalers, insulin pens and lancing devices for diabetics is high,' he added.
Breaking down the market into categories, Rexam's report puts plastic bottles as the largest pharmaceutical packaging category and the packaging of oral tablets, capsules and liquids make up the largest share of demand. Plastic bottles are expected to continue to record the biggest demand, both in terms of volume and value, for the pharmaceutical packaging industry over the coming years, but the category as a whole will experience below average growth.
The Edelmann CElock system has tabs that are torn along a perforated line upon opening, which means any act of opening remains visible. The system was recently used for the blood-pressure reducer Sevikar from Daiichi Sankyo
Caps and closures represent 15% of the global pharmaceutical packaging market and were valued at around $7bn in 2010. Child-resistant and standard plastic caps, especially push-and-turn varieties, are the leading closures for pharmaceutical bottles and jars. However, plastic dispensing closures are expected to perform better based on ease of use and convenience advantages in the delivery of liquid medicines and low viscosity lotions. Future growth in caps and closures will be driven by manufacturers' efforts to meet government and industry guidelines involving child-resistant, senior-friendly and security features of their packaging systems.
The Rexam report estimated the global market for pharmaceutical blister packaging to be $6.5bn in 2010. The category largely comprises unit dose packaging of solid oral ethical drugs dispensed directly to patients and administered in hospitals. Future growth for blister packs will be driven by their adaptability to higher value added unit doses and promoting better patient drug compliance. Growth opportunities will also come from recent and forthcoming switches of prescription-only drugs to over-the-counter distribution.
Prefillable syringes are experiencing the strongest growth of all the product segments, driven by their advantages in the delivery of critical care and emergency medication.4 Advances in biotechnology and other life science fields are broadening the range of potential drugs adaptable to prefillable syringes, and as a result the global market for prefilled syringes is expected to grow at a CAGR of 9% over the period 2010–2014. One of the key factors contributing to this market growth is the significant growth of pen injectors. A key driver for growth includes the trend towards self-administration, which is gaining importance because it reduces costs associated with involving patient caregivers in drug administration.
The global market for parenteral vials and ampoules was valued by Rexam at $2.8bn in 2010 and is expected to grow by 9% a year to 2014. Vials dominate demand in this product group based on ease-of-use advantages over ampoules and because they are less vulnerable to drug cross-contamination. Growth for parenteral vials and ampoules will be driven by the increasing availability and use of injectable biologicals and pharmaceuticals based on biotech and nanotechnology.
Whereas traditionally around half of all medicines have been taken orally as tablets or capsules, either packed in blister packs or in plastic pharmaceutical bottles, the picture is changing slightly. Powders, pastilles and liquids make up part of the oral medicine intake and the move to more patient-friendly medicines is resulting in oral tablets being offered in a wide range of different shapes and sizes with more chewable ODT products and effervescent granules being produced.
In addition, more new medicines are being dispensed by parenteral or intravenous, inhalation and transdermal methods.5
Demand for self-medication and diagnostics products is high, says Gerresheimer
Product security and traceability is becoming increasingly important in the light of the growing market in counterfeit drugs. Therefore packaging of the future must be tamper-evident and also acceptable to new technologies providing serialisation and unique identifiers. This may affect future labelling materials and techniques.
A European group of experts is currently working on a CEN standard for tamper-verification features on pharmaceutical packaging. The backdrop to these endeavours is the Falsified Medicines Directive, approved by the EU in 2011. The EU-directive requires a 'feature allowing verification of whether the packaging of medicinal products has been tampered with', but specifications are not provided. In view of the lack of any specifications on tamper-verification features, German pharmaceutical and packaging companies and associations took the initiative to specify the technicalities (The Edelmann Group is one of those represented).
A working group at the European committee for standardisation (CEN) headed by Convenor Dieter Moessner is elaborating a European draft standard scheduled for publication and open for comments by April this year.
References
1. www.visiongain.com/Report/954/Global-Healthcare-Packaging-Market-2013-2023
2. www.rexam.com/files/pdf/packaging_unwrapped_2011.pdf
3. www.gerresheimer.com/en/investor-relations/reports.html
4. www.reportstack.com/product/59667/global-prefilled-syringes-market-2010-2014.html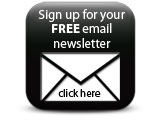 5. www.ngpharma.eu.com/article/Trends-in-pharmaceutical-packaging/ last accessed 24.01.03
Featured Companies
See also