Pall unveils new single-use technologies for biopharmaceutical manufacturing
Recent acquisitions extend upstream and single-use capabilities
The Allegro STR 200 single-use bioreactor system
Pall Corporation, a global leader in high-tech filtration, separation and purification, has expanded its upstream and downstream capabilities following the recent acquisitions of the LifeSciences business of ATMI, Medistad Holding and SoloHill Engineering.
New innovations include the Allegro STR 200 single-use bioreactor system for production-scale applications, which is currently available in working volumes up to 200L. The company says this single-use stirred tank bioreactor features excellent mixing and mass transfer characteristics for upflow or downflow operations with minimum shear.
The next generation of connector technology comes in the form of the Kleenpak II sterile connector, which offers a solution for large-scale, high-volume sterile fluid transfer. Available in 3/4in and 1in fittings, this connector enables secure, permanent connections for single-use or hybrid systems over 100L in volume.
Other innovations include an expanded range of cubical and round single-use tanks for biopharmaceutical and pharmaceutical mixing applications.
There are 64 tanks for use from bench to commercial scale, which feature ASME-certified insulated jackets and load cells with displays. All of the tanks are made from standard materials, with consistent finishes and fully sealed frames.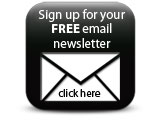 The off-the-shelf LevPak system, part of the Integrity product line that uses TK8 film, is claimed to be the only product on the market that enables mixing, storage, shipping, remixing and dispensing of final biopharmaceutical and vaccine products in a single unit. It replaces traditional shipping methods such as glass or plastic bottles, and removes the need for additional process steps once a customer receives product, as it is ready to be mixed in situ.
Companies