Parallax chooses partner to distribute vitamin D oral films for key workers
Parallax Health Sciences subsidiary has chosen CURE Pharmaceutical to distribute product fro medical and critical services workers
Parallax Health Sciences' subsidiary has contracted with CURE Pharmaceutical to distribute CUREfilm D. The supplement, CUREfilm, provides a single wrapped oral film that delivers a weekly dose of vitamin D, which has been shown to reduce respiratory infections and boost immune activity.
In the US CUREfilm is classified as a dietary supplement to be dispensed under direct clinical supervision, but in other countries it is classified as a medication.
People who have difficulty achieving and maintaining peak vitamin D levels:
Elderly patients with low vitamin D levels
Overweight patients with an elevated body mass index that impairs vitamin D circulation requiring significant repletion doses
Vitamin D3 has been shown to:
Prevent respiratory infections
Maintain bone and dental health
Increase calcium absorption and balance
Boost immune activity
Support cardiometabolic health, blood sugar balance already within normal levels, and weight loss
Help increase musculoskeletal strength and comfort
CUREfilm D offers the following advantages:
Uses Cholecalciferol, the ideal form found to maintain active vitamin D levels for an extended period of time
High dose of 50,000 IU Vitamin D3 delivered via shelf-stable, individually sealed CUREfilm technology for ease of use and maximum benefit
Robert Davidson CEO of CURE said: "CURE is committed to social impact in health care. We are thankful that Parallax shares the CURE mission to improve lives by redefining how medicines are delivered and experienced. We are honoured to supply Vitamin D OTF to the true heroes in this unprecedented time, our front-line health care workers."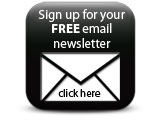 Nathaniel Bradley, President of Parallax Health Management, said: "Our mission is to deliver world class diagnostic, remote patient monitoring and behavioural solutions through our platforms. We rely on healthcare providers as a crucial component of our products and services. Through our partnership with CURE we have developed a way for us to give back and provide a low cost and protective supplemental product that we are proud to make available."
Companies