Parexel expands alliance network to support early phase trials
In collaboration with University Hospitals Bristol NHS Foundation Trust
Parexel, a US-headquartered provider of biopharmaceutical services, has expanded its alliance network by collaborating with University Hospitals Bristol National Health Service (NHS) Foundation Trust (UH Bristol) in the UK.
Boston, Massachusetts-based Parexel will through this agreement gain access to diverse patient populations in key therapeutic areas.
Parexel's Sy Pretorius, corporate vice president and worldwide head of early phase, said UH Bristol is an 'ideal alliance' because of its experience in conducting clinical research, access to substantial patient populations, and work across multiple therapeutic areas.
UH Bristol, the region's largest provider of medical and dental teaching, is a leading research centre and one of the largest acute NHS Trusts in the UK. It employs more than 7,900 people and delivers in excess of 100 different clinical services from a group of nine hospitals in the heart of the city.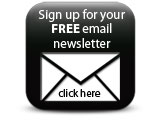 Parexel assists clients with complex early-phase trial design and execution from first in human through to proof of concept studies. The company has hospital-based units in the US, Europe, and South Africa, as well as a network of alliance sites.
Companies