Patheon loss widens for Q4 and full year
Contract Manufacturing | Finance
Firm attributes loss to foreign currency fluctuations and higher costs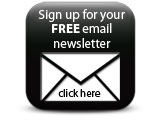 Patheon, a Canadian provider of contract development and manufacturing services to the pharmaceutical industry, reported a big increase in both its fourth-quarter and full-year loss owing to foreign currency fluctuations and higher expenses.

For Q4 the Toronto firm's loss before discontinued operations was $5.3m compared with a loss before discontinued operations of $0.9m in the same period last year.

The adjusted EBITDA was $17.3m compared with $28.6m in the same period last year.

Revenue was $181.6m versus $177.7m.

For the full year the loss before discontinued operations was $16.2m compared with a loss of $3.3m in the same period last year.

Adjusted EBITDA was $73m compared with $91.7m.

Revenue was $700m versus $671.2m.

Patheon's chief executive James Mullen said underlying performance the non-recurrence in 2011 of $11.2m of deferred revenue at the UK facility in Swindon in 2010 had made an impact on the fourth quarter, but 'SG&A costs, which have increased due to consulting expenses associated with our transformation efforts, should become less of a factor in the fourth quarter of fiscal 2012'.

Mullen added that the firm had improved efficiency, decreased cycle times and realised enhanced capacity in the locations where it has instigated efficiency programmes.

'We will continue to focus on what matters most to our customers; quality, on time delivery and right first time results.

'Our European site rollout should begin in January and I would expect the same results,' he said.


Companies