Patheon reports operating loss and revenue dip in first quarter
Contract Manufacturing | Finance
Caused by termination of a manufacturing agreement and the cost of restructuring programme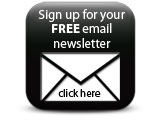 Canadian contract pharmaceutical manufacturer Patheon reported an operating loss of US$20.9m in the first quarter and reduced revenue of $153.9m compared with $175.7m in the first quarter of 2011.

The firm blamed the losses on fees associated with the termination of a manufacturing and supply agreement in Puerto Rico, and the cost of its restructuring programme.

Commenting on the results, Patheon's chief executive James Mullen said the 'transformation activities are on track' as the firm continues to improve efficiencies and productivity at its plants and in its general and administrative, pricing and procurement functions.

He added that in the second half, consultation costs related to implementing the restructuring programme should decline and real cost savings should be realised from the initiatives.

'Top line growth together with improved performance should deliver improved financial results in the future,' he said.


Companies