Patheon warns 400 jobs are at risk in Swindon
Contract Manufacturing | Finance
Plans to change the scale and scope of UK site over next 2–3 years
Patheon, a provider of contract development and manufacturing services to the pharmaceutical industry, has instigated a 'plan of termination' and will cut its global pharmaceutical development services and commercial operating segments by 91 staff as it implements a 'corporate transformation strategy' across these activities.
In addition, over the next 2–3 years Patheon says it will make changes to the 'scale and scope' of its business in Swindon, UK by winding down or transferring non-cephalosporin commercial production to other facilities and when 'commercially appropriate', directing some development projects to other facilities.
The firm has begun the consultative process with the works councils representing the employees at its Swindon and Milton Park facilities. It expects to complete the 'plan of termination' across all affected sites by the end of fiscal 2012.
Patheon also says that it may further adjust the size of the workforce at the Swindon facility, with a total of approximately 400 staff at risk of redundancy.
The company says it will take an impairment charge of $50–$65m to cover the costs of writing down assets at Swindon and to pay termination expenses of US$5.4m during the second quarter of 2012.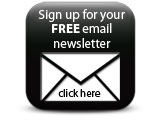 The Canadian firm said last September that it hoped to sell the Swindon business and had received 'indications of interest' for the site. However, it now says it is ready to wind down the business.
Companies