Paul Ingall joins Yamato to drive new spare parts business
Paul Ingall has joined automatic weighing machine manufacturer Yamato Scale Dataweigh as Business Development Manager.
His chief responsibility will be to work with the operations manager to improve Yamato's spare parts and actuator repair offerings.
"Genuine Yamato spare parts are superior in quality to non-genuine parts," said Ingall. "They enable engineers to service and repair automatic weighing machines to high standards of quality and reliability and it's important that we get that message across."
Following a recent strengthening of its customer support and commercial operations teams, Yamato has further enhanced the delivery of its genuine spare parts and aftersales service by improving its service contracts and actuator repair services.
Prior to joining Yamato, Ingall was a systems plus engineer with factory automation specialists SICK UK.
"Paul has worked in the checkweighing/catchweighing industry for many years. He knows what problems customers face and how to develop long-lasting solutions to them," said Andrea Spencer, Yamato Commercial Operations Manager.
"Paul has determination and enthusiasm and is already developing strong strategies and putting in place plans for long-term improvements in how we deliver our actuator repair services and support that with the promotion of our genuine spare parts."
Ingall will also be working with the technical service team to enhance the delivery of its repair and maintenance packages.
There are four maintenance packages available: Platinum, Gold, Silver and Custom, offering either bespoke service levels to meet specific requirements or fixed response times and site visit frequency.
"Yamato assists companies to maintain their productivity by ensuring that its machines are well-maintained to prevent failure," said Ingall. "It also eliminates risks from defective parts because its fully trained engineers only fit genuine Yamato spares."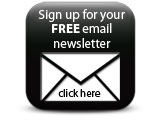 When he's not working, Ingall enjoys driving, films and cinema. He also has a passion for food. He finds time to experience new foods and learning how to cook them. By his own admission, Paul is a fast learner. He said: "I learned to ski in two days and surf in two days. Show me the way and I will be at it in no time!"
Companies