Pfizer CentreSource promotes Cristin Grove
To director of Global Contract Manufacturing
Pfizer CentreSource, (PCS), an operating unit within Pfizer Global Supply (PGS), has promoted Cristin B. Grove to director, Global Contract Manufacturing for PCS. With Pfizer since 1993, Grove most recently served as business development manager for PGS.

Cristin Grove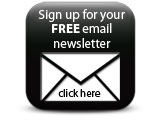 'Cristin brings an unbeatable combination of industry expertise, a keenly advanced skill set, and enthusiasm to her new role. She will be a competitive advantage to Pfizer CentreSource and to Pfizer moving forward,' said PCS president Michael Kosko.

Positions held by Grove earlier in her career include: senior manager/team leader, Non-sterile Liquids Operations (Pfizer Kalamazoo, Michigan); manager/team leader, Manufacturing (Pfizer Holland, Michigan); and assistant production manager (Pfizer Little Island, Cork, Ireland).

Prior to joining Pfizer, Grove worked for Parke-Davis, a predecessor of CentreSource, as an environmental engineer.


Companies