Pharma executives in Sunday Times Rich List
Including Ernesto Bertarelli in the Top 5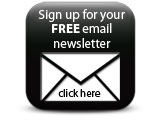 Fifteen executives who either work in the pharmaceuticals or biotech industries, or who have made money from selling their stakes in pharmaceutical businesses, appeared in The Sunday Times Rich List, published yesterday (8 May).

This guide to the nation's wealth lists the 1,000 richest people in the UK, as well as Ireland's 250 wealthiest.

A further five executives from the pharmaceuticals industry were listed in Ireland's rankings.

Out ahead of the rest in 5th position are Ernesto and Kirsty Bertarelli, who are worth £6.87bn, an increase of 15% compared with 2010.

According to The Sunday Times, Bertarelli learned about business from his father, who owned the Serono pharmaceutical company, founded in Rome in 1906. Bertarelli took over running the multinational group after his father's death, which was sold to Merck of Germany in 2006 for US$13.3bn.

In 105th position is Yusuf Hamied, whose wealth is in the Indian generic drug firm Cipla, founded by his father in 1935. His fortune is valued at £633m, a fall from an estimated £687m in 2010, according to The Sunday Times.

Joint 114th is Lord Ballyedmond, who owns and runs Norbrook Laboratories in Newry, Ireland and also has property and land interests, which take his wealth to £650m. He is also listed as Ireland's 7th wealthiest individual.

South African Tony Tabatznik, in joint 151st place with assets of £500m, sold Stevenage-based Arrow Generics for US1.75bn in cash and shares in 2009. In the mid 1990s, he sold Generics (UK) to Merck of Germany for £200m.

Bhikhu and Vijay Patel, the Kenyan brothers who own Waymade Healthcare in Essex, are ranked 173rd, with assets of £465m.

Navin and Varsha Engineer, owners of Surrey based pharmaceutical company Chemidex Pharma, are worth £440m and are ranked joint 200th.

Bruce Craig, who sold Marken, a pharmaceuticals logistics operation in December 2009 for a reported £975m, collecting at least £300m for his stake, is placed joint 257th for assets of this amount.

The pharmaceuticals industry has to wait until joint 381st for its next entry, which is Barrie Haigh, who set up Innovex, gaining £275m in shares when it was sold to a US operation. Haigh owns Red Kite Farms in Oxfordshire and has assets of £180m.

John King, formerly a lecturer at Queen's University, Belfast, made £125m from his stake in Warner Chilcott, where he was chief executive, retaining shares worth £20m. He has £170m in assets and is in joint 410th position. He also appears in the Ireland listings at 147.

Dennis Gillings, who founded US pharmaceuticals firm Quintiles in 1982, holds 24% of the company, which was taken private in a £1.08bn deal. Although he is said to be worth £150m in joint 457th position, Gillings has lost £100m, or 40% of his wealth compared with 2010, according to The Sunday Times.

Other pharmaceuticals business executives in the Top 1,000 are Amit and Meena Patel, who own Auden McKenzie (Pharma Division) in Wembley, Middlesex (528=; £132m) and Jo Bradwell, founder of The Binding Site, a Birmingham-based developer of immunodiagnostic assays (562=; £125m).

Two biotechnologists are moving up the rankings, with Sir Chris Evans, who has built businesses such as Celsis International and Merlin Biosciences, joint 583rd, with assets of £120m (last year he was 653=), and Jonathan Milner, who founded Cambridge-based Abcam to sell antibodies online, is joint 681st with wealth of £105m.

Labour peer Lord Drayson amassed his wealth with vaccines business Powderject Pharmaceuticals, which he sold in 2003 for £100m. He is now worth around £75m (927=).

Across the North Sea in Ireland, in 6th position is Pearse Lyons, who mixes a brewing and distilling company with animal feeds and biotechnology. In 1976 Lyons moved to the US and started Alltech, a fuel alcohol business, which later expanded into animal nutrition. The firm's latest venture is Alltech Life Sciences, taking the firm into human nutrition and health. Lyons' firm is estimated to be worth £711m.

Dublin-based drug trials company Icon's part-time director is John Climax, who co-founded the company with Ronan Lambe. The value of Climax's 5.3% stake in the company has fallen to £20m, although his wealth is estimated at £75m (94=). Lambe's wealth is put at £62m (123=).

Michael Costello (£60m; 126=) received about £63m in 2006 for his majority stake in Pinewood Laboratories.

Finally, Geoffrey Elliott had a £44m stake in Ulster drugs group Warner Chilcott. Share sales from 1998 to 2001 totalled £15.5m. He is joint 143rd with assets of £52m.


Companies