Pharmaseal reaches milestone in crowdfunding campaign
The company was first founded in 2016
A £1 million crowdfunding campaign launched by Pharmaseal to revolutionise global clinical trials and vaccine development has reached its next campaign milestone.
Launched last month, the campaign is aimed at raising capital to continue using technology to improve the efficiency of clinical trials on a worldwide scale.
This next phase of the campaign, a public phase, follows the expansion of the company's cloud platform, Engility, which is designed to increase efficiency in clinical trials.
Daljit Cheema, founder and CEO of Pharmaseal, said: "We're now living in a digitally-driven era where new, increasingly innovative breakthroughs are being made by the minute, creating bigger, better and quicker ways of working. The clinical trial space is no exception. As we all know, clinical trial development is critical to health and crucial to the vaccine development that's currently underway, which includes the 1,000+ Covid-19 vaccine trials that are taking place right now."
All capital raised from the campaign will used to continue the commercialisation and product development of Engility. Future clinical trials will require more flexible operating models, stronger collaboration across the clinical development supply chain and greater adoption of management technologies within the SME sector.
Cheema added: "Digital transformation sits at the heart of the future of clinical trials. If ever there was a prime time for pharmaceutical, biotechnology, medical device and clinical research companies to invest in intelligent 21st century clinical trial management technology, such as our Engility platform, it's now."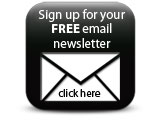 UK investors to the crowdfunding campaign can benefit from tax relief under the Enterprise Investment Scheme (EIS).
Companies