Pharmaterials expands manufacturing, analytical and stability facilities
A significant investment has seen an expansion of GMP manufacturing operations with the addition of new GMP manufacturing rooms that will quadruple capacity
Pharmaterials has expanded its manufacturing, analytical and stability facilities due to the continued growth of the business and to meet its customers' needs in the future. Based in Reading in the UK, Pharmaterials was founded in 2000 as a spin-out company from the London School of Pharmacy and has grown from its background in pharmaceutical material sciences to offer services spanning many aspects of drug development through to GMP manufacture of clinical trial materials and specials.
A significant investment at the company's site in Reading has seen an expansion of GMP manufacturing operations with the addition of new GMP manufacturing rooms that will quadruple capacity and allow the company to support the IMP operations and move into new areas.
To complement the expansion of the manufacturing base, a larger analytical laboratory is also being constructed. Part of the expansion plan is to expand inhalation development and a dedicated inhalation development laboratory will be added to cover future client needs. Provision is also being made to support future commercial and specials manufacturing operations as well as clinical trial labelling and distribution.
The first part of the investment – a new suite of four walk-in stability chambers – is already in operation supporting client development programmes and provides a standalone facility for stability storage and testing programmes.
'This year will see a step change in the capacity of Pharmaterials. The established business and customer base gives us the confidence to invest and grow the UK business,' said Chief Operating Officer Dr Shahid Raza. 'As well as the expanding facilities and laboratories, we are also looking forward to creating many new high value jobs and look forward to welcoming new people to join the talented Pharmaterials team in the coming years.
'The expansion plans were started a year ago and I am also delighted that our new stability facility is now operational and improves our capacity to support existing projects, but also allows us to offer standalone stability storage and testing services to our customers, which will be another new growth area for the business. The expansion of the manufacturing facility and laboratories will be in place in the second half of this year'.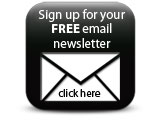 In 2008 Pharmaterials was acquired by Pharmaceutics International Inc. (Pii). Based in Hunt Valley, Maryland, US, PII is a science-driven contract development and manufacturing company providing dosage form development and cGMP manufacturing services to the global pharmaceutical industry. Pii's vision is to be the benchmark in pharmaceutical product development outsourcing. Together the companies offer services from early development through to commercial manufacture.
Featured Companies