Phylogica signs licensing agreement with MedImmune
Firms will pursue antimicrobial peptide discovery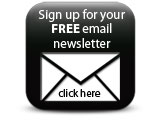 MedImmune has agreed to evaluate Phylogica's Phylomer peptide library for novel antimicrobial peptides.

The agreement between MedImmune, the biologics division of AstraZeneca, and Australian drug discovery company Phylogica, will use Phylogica's proprietary Phylomer peptide libraries and high-throughput screening capabilities to identify drug candidates with potent activity against the gram-negative bacterium, Pseudomonas aeruginosa. This pathogen is one of the most common causes of hospital-acquired infections, which can be life threatening for patients with pneumonia or cystic fibrosis.

Under the terms of the agreement, Phylogica will receive an upfront payment of US$750,000 and an additional US$750,000 in research funding for an initial 12-month term. In addition, Phylogica is eligible to receive development, regulatory and commercial milestone payments of up to US$98m million, in addition to sales royalties.

Dr Paul Watt, founder and ceo of Phylogica said: 'This alliance underscores the versatility and substantial opportunity of Phylomer peptides, which have potent activity on challenging targets such as found in multi-drug resistant bacteria.'

Phylogica retains existing rights to its internal programme of antimicrobial Phylomer peptides directed against multi-resistant bacteria under this agreement.


Companies