Prevalence of diabetes fuels market growth in India
Rising funds for diabetes control is also boosting growth of the diabetes drugs market in India
India has a diabetic population in excess of 62 million, second only to China, which has the highest number of diabetics in the world. China and India tend to dominate the BRICs diabetes drug market, due to the increasing diabetic population and ageing population in these regions. In addition, rising funds for diabetes control is also boosting growth of the diabetes drugs market in India.
At a time when the number of diabetics is estimated to reach 100 million by 2030, two multinational drug majors - Janssen and AstraZeneca - have introduced a new class of drugs, the SGLT2 inhibitors, to treat type 2 diabetes in India.
Eli Lilly is also planning to launch a new medication by the end of this year to enhance its diabetes treatment portfolio in India. The company has already received the regulatory approval for the upcoming product, while it is also gearing up to introduce another medication in oncology that could be launched by the end of 2016 or early 2017.
Eli Lilly and Company India Pvt Ltd Managing Director Edgard A Olaizola said diabetes is a primary segment for the company with 60-70% of its revenues in India coming from diabetes, followed by oncology and osteoporosis. The company sells a range of medicines and drug delivery devices in the diabetes segment. Last year, it introduced Savvio, an insulin delivery device in India.
In a recent report, GBI Research noted that the rapid uptake of DPP-IV Inhibitors, GLP-1 agonists and expanding insulin segment is set to drive growth in India's antidiabetes market until 2018.
GBI Research's analysis revealed that the overall antidiabetes market in India was worth US$680.3m in 2011, and is projected to grow at a compounded annual growth rate of 11.3% between 2011 and 2018, to reach $1,446m in 2018.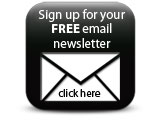 High and growing diabetic numbers in the country, rising obese and geriatric population and rapid market adoption of drugs from the classes such as dipeptidyl peptidase 4 (DPP-4) inhibitors, glucagon-like peptide (GLP)-1, sodium-glucose transport proteins (SGLT-1) and others would drive the antidiabetes market in the forecast period, the report adds.