Promega and BASF develop alternative method for detecting allergenic substances
Using a newly developed cell line
Following the EU ban on testing cosmetics ingredients on animals, Promega and BASF have jointly developed an alternative method that can reliably detect the allergenic potential of substances. Using a newly developed cell line, the reaction of skin cells to allergenic substances can now be demonstrated in the test tube.
Allergic skin reactions involve a variety of biochemical processes, including the binding of a substance to one of the skin's proteins and a resulting stress reaction. Both are early and reliable indicators of a possible allergenic potential of the test substance.
In the newly developed cell line, scientists at RWTH Aachen University Hospital in Germany have modified a reporter gene from Promega, so that the stress reactions are coupled to a light signal. This was then stably inserted into human skin cell lines.
Dr Katarina Bohm, Marketing Manager of Promega, said: "Our luciferase vectors translate cellular changes into a luminescent signal. This allows stress reactions in skin cells to be easily detected with our luciferase assay systems."
The new cell line has been tested at BASF and a standardised method has been developed. Previously, the skin sensitising action of substances had to be determined in animal studies.
"Combining the new method with two additional alternative methods to investigate skin sensitisation allows us not only to significantly reduce the number of animal studies, but also to predict a possible allergic risk more reliably than before," said Dr Robert Landsiedel, Head of the short-term Toxicology unit at BASF.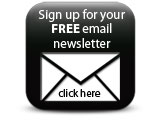 The alternative method has been submitted to the European Commission (European Centre for the Validation of Alternative Methods, ECVAM). This body decides whether it can be recognised as a standard method for toxicological studies in Europe.
Featured Companies
See also