Promega launches XpressAmp Direct Amplification reagents
The reagents are designed to allow COVID-19 testing labs to skip the RNA extraction process
Promega Corporation has released XpressAmp Direct Amplification reagents to facilitate automation-friendly RNA extraction-free sample preparation. With this product, laboratories testing for COVID-19 will be able to skip the potentially bottlenecked RNA extraction step of the workflow, Promega claims, and move directly to polymerase chain reaction (PCR) amplification.
The workflow involves three key steps: collecting and storing the sample using common nasopharyngeal swabs in transport media, mixing the sample with the XpressAmp lysis buffer (1:1) and incubating at room temperate, and adding the lysed sample to RT-qPCR containing the XpressAmp solution.
Viral inactivation studies were done on behalf of Promega Corporation by Dr Thomas Klimkait from the Molecular Virology Group, Department of Biomedicine, University of Basel, Switzerland. The studies reportedly found the buffer successfully inactivated the SARS-CoV-2 virus and the results were presented at the 2020 American Society of Human Genetics (ASHG) virtual meeting.
Promega increased production dramatically since the start of the pandemic to address a 10-fold increase in demand. Still, the company says, supply and demand gaps remain, particularly around RNA extraction. This direct amplification method is aimed to simplify and accelerate time to qPCR results.
"We are constantly exploring ways to apply our scientific and manufacturing expertise to help labs address the unprecedented demands they are facing for COVID-19 testing," said Promega CMO Ashley Anderson. "Offering an option to skip RNA extraction and move directly to PCR amplification not only saves time, but it also addresses potential supply constraints since the many buffers and optimization reagents needed for extraction and wash steps in a typical PCR workflow are no longer needed."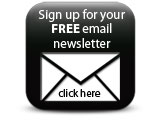 The reagents are also available as a custom product that can be adjusted to suit a laboratory's specific needs. Options include purchasing in bulk, changing the dispense size or reformatting and relabelling.
Companies