Purelab Pulse produces pure water
Purelab Pulse has been developed to produce consistently pure water at economical running costs for a range of applications including cell culture and media preparation
The Purelab Pulse Type II EDI water purification system
Elga's Type II EDI (Electrodeionisation) water purification system, the Purelab Pulse, has been developed to produce consistently pure water at economical running costs for a range of applications including cell culture and media preparation.
Elga, the global lab water brand of Veolia Water Solutions & Technologies, says the Purelab Pulse is the only Type II water purification system to incorporate recirculation of purified water up to the dispense point, thereby guaranteeing optimum purity.
Elga's Pulse technology combined with extended intervals between sanitisation reduces maintenance time and makes the Purelab Pulse productive and environmentally friendly.
The technology integrates EDI, which combines ion exchange resins and ion-selective membranes with direct current to remove ionised impurities from water efficiently. It is complemented by pre-treatment, reverse osmosis and a 254nm UV lamp, producing Type II pure water that meets European, US and Japanese pharmacopeia standards.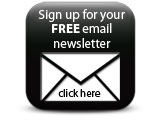 In addition the Purelab Pulse can be fitted with a point-of-use Biofilter to deliver bacteria levels of <1CFU/10ml.
Companies