QuVa plans cleanroom capacity increase for sterile injectables
The investment in post compounding and distribution areas will facilitate additional cleanroom capacity and second shift operation
Photo as seen on Garibaldi Group (Previous owners of the building) website
QuVa Pharma has announced it is completing the next phase of capacity expansion at its Bloomsbury, New Jersey, cGMP-compliant 503B FDA-registered manufacturing facility. The investment in post compounding and distribution areas will facilitate additional cleanroom capacity and second shift operation, more than doubling capacity at the 160,000 sqft pharmaceutical facility. This is in addition to ongoing investments for further capacity growth at QuVa's two scale Texas-based 503B pharmaceutical facilities.
"Since our founding in late-2015, we have achieved significant growth, which has further accelerated in 2019. We continue to invest resources to meet the heightened demand for QuVa's quality sterile to sterile products, with continued expansion plans through 2020 and beyond," said Stuart Hinchen, QuVa's co-founder and CEO. "Customer demand for compounded sterile medications sourced from FDA-approved product is now the dominant driver of QuVa's growth."
"This additional capacity will come on stream during Q4, 2019. Our strategy of uncompromising investment in facilities, personnel, and product is to support the increasing needs of our health system partners looking for safe and reliable product supply for patients," Hinchen added.
Peter Jenkins, co-founder and Chief Development Officer, said: "We continue towards our near-term goal of having 240,000 sqft of state-of-the-art cGMP-compliant 503B FDA-registered manufacturing capacity. This latest expansion will enable increased production in a matter of weeks as new staff complete training and shifts are added."
Further capacity expansion in New Jersey is scheduled during 2020.
"Bain Capital, our other partner shareholders, and our financing partners SVB Leerink and Oxford Finance, are pleased to be part of this remarkable growth story," said Jeff Schwartz, a Bain Capital Managing Director.
Andrew Kaplan, a Principal of Bain Capital Private Equity, added: "QuVa Pharma's innovative, quality-first management team continues to execute on their promise of bringing reliable compounded sterile preparations to the acute care hospital setting. We are proud to support the Company's accelerated growth, particularly in these times of supply chain uncertainty when QuVa's services are more relevant by the day."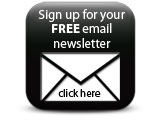 QuVa is a specialist in quality compliant compounded sterile products with existing facilities in Sugar Land and Temple, Texas, and Bloomsbury, New Jersey. QuVa is licensed to supply compounded preparations into all 50 states, and has a comprehensive range of ready-to-use compounded products, including product compounded from bulk drug substance to alleviate drug shortages.
Companies