Quay Pharma reconfirmed for CIR accreditation
Demonstrates extensive capabilities in bespoke product development and tailored solutions for a wide variety of pharmaceutical requirements
Quay Pharma offers a variety of services including formulation development, novel drug delivery design, analytical method development and clinical trial manufacture and packaging
UK pharmaceutical outsourcing specialist Quay Pharma has been re-accredited for CIR (Crédit d'Impôt sur la Recherche) certification, which enables French companies to claim tax credits for subcontracted work. The accreditation demonstrates Quay's extensive capabilities in bespoke product development and tailored solutions for a wide variety of pharmaceutical requirements.
The company offers a variety of services including formulation development, novel drug delivery design, analytical method development and clinical trial manufacture and packaging.
Quay already has a strong track record of successful partnerships with leading French pharmaceutical companies for the development of complex modified release products, such as tri-phasic release of CNS acting drugs. Its reputation for fast response and ability to meet tight deadlines has also led to its increasing involvement in the provision of contract services to the French biotech and pharma markets.
As a result, Quay has been able to demonstrate to the French Ministry of Research 'originality and substantial improvement' in the creation or enhancement of products and processes to confirm its CIR accreditation for a further two years.
'We are delighted to be able to continue to offer French customers valuable tax incentives through our CIR accreditation,' said Quay ceo Mike Rubenstein. 'We provide a wide range of expertise and capabilities that can make an important contribution to new product development and overall business growth.'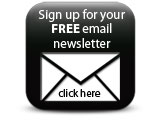 Quay continues to build a worldwide reputation for its specialist services, including an acknowledged expertise in oral dosage form design and development, especially for new chemical entities that exhibit poor solubility and bio-availability. The company has recently moved to new purpose-designed facilities to meet growing customer demand.
Companies