Quotient Clinical acquires SeaView Research
Contract Manufacturing | Finance
Quotient Clinical, the early phase drug development services provider, has acquired SeaView Research to further expand its operations into the US
SeaView Headquarters
Quotient Clinical company is based in purpose-built facilities in the UK, employing over 350 staff and offering a full range of support services, from study set-up right through to data analysis and reporting.
SeaView is an expert clinical pharmacology business founded in 1995, with 160 employees across two clinical pharmacology units located in Miami and Jacksonville, Florida and a combined bed capacity of 320.
Each of the two facilities is capable of undertaking complex clinical research studies including first-in-human investigations.
The acquisition aims to strengthen the early phase clinical experience of the combined business, enabling the company to deliver a broader set of services.
Mark Egerton, Chief Executive Officer, Quotient, said: "Establishing an operational footprint in the US is an important milestone in the development of our business."
"We can now offer our customers the option to undertake their early phase clinical research either in the UK or the US."
"The acquisition of SeaView is a key component of our plan to replicate our Translational Pharmaceutics platform in the USA."
Quotient's Translational Pharmaceutics platform integrates clinical testing with formulation development and real-time GMP manufacturing. This approach is increasingly recognised in the industry for reducing clinical development timelines and cutting associated costs.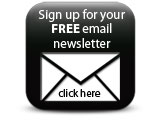 Over 100 established pharmaceutical and biotech companies have chosen Translational Pharmaceutics to accelerate the development of their products for a variety of indications and routes of delivery.
Featured Companies