RSSL enhances its particle size characterisation capabilities
Materials from friable pharmaceuticals and excipients to emulsions and suspensions can be analysed
Reading Scientific Services Ltd (RSSL) has expanded its particle size characterisation capabilities using the company's new Malvern Mastersizer 3000.
Using this advanced laser diffraction particle size analyser, RSSL can offer an industry leading measurement range for particles between 0.01 and 3500µm. Materials from friable pharmaceuticals and excipients to emulsions and suspensions using both wet and dry dispersion units can be analysed. With these new capabilities, RSSL can combine particle size distribution data with other techniques, such as particle shape, powder flow and dynamic vapour sorption to provide a deep understanding of how products behave.
'The information generated can be applied to a variety of applications; from performance characterisation to optimisation of manufacturing processes,' says Ross Blezard, Senior Scientist in RSSL's Physical Science team.
'The expertise and knowledge that we have in all aspects of particle size characterisation means we can not only support with more routine analysis, but also help with method development, validation and troubleshooting,' he adds.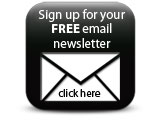 One increasingly important area where RSSL can provide support is in being able to perform direct method transfer studies from the Mastersizer 2000 to 3000. This will be critical when support for the 2000 model is phased out over the coming years.
Featured Companies