Recipharm appoints new Key Account Director for Europe
Anke Mollowitz is responsible for coordinating customer management and commercial aspects
Anke Mollowitz
Anke Mollowitz has joined Recipharm's Business Management Team as Key Account Director.
In this newly created role Mollowitz is responsible for coordinating customer management and commercial aspects, as well as developing relationships with a selected number of customers in Europe.
Mollowitz began her professional education as a translator and interpreter, then worked for more than 13 years in sales in a company manufacturing machines for the timber processing industry.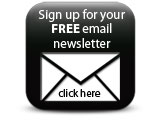 In 2005 she joined Haupt Pharma Wülfing, a member of the Aenova group since 2014. After working as Sales Representative and Project Manager, she became Head of Customer Service in 2013. In March 2015 she became part of the Aenova sales team in addition to her responsibility as Head of Customer Service.
Companies