Recipharm delivers first serialised batch to Saudi Arabia
The project enables Recipharm to supply serialised products to Saudi Arabia in line with Saudi Food and Drug Authority regulations
Recipharm, the contract development and manufacturing organisation (CDMO), has delivered its first batch of serialised drug products to Saudi Arabia.
The €300,000 project enables Recipharm to supply serialised products to Saudi Arabia. This is in line with a wider €40m investment into new serialisation technology and processes to comply with the European Falsified Medicines Directive (FMD).
Since the Saudi Food and Drug Authority (SFDA) enforced the latest version of the Saudi Drug Code (SDC), which aims to protect against counterfeit pharmaceuticals, Recipharm has serialised, packed, QP released and shipped more than 240,000 units to this market from its facility in Lisbon, Portugal.
This includes three different stock keeping units (SKUs) and drug formulations including tablets to treat nausea and discomfort caused by gastroparesis and powder and tincture for skin infections.
The CDMO's company-wide serialisation project is being led by Staffan Widengren, Director of Corporate Projects at Recipharm.
He said: "We are already supplying serialised products in several markets including Turkey, Korea and China, which was a major advantage when preparing for the new Saudi requirements."
In June 2016, Marchesini and SEA Vision became Recipharm's hardware and software providers for pharmaceutical serialisation.
The new solution is integrated with customers' operations at enterprise resource planning (ERP) level and connected to the company's Level 4 platform to manage serialisation and regulatory data.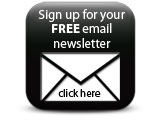 Recipharm plans for a further six facilities (in the UK, Germany, Sweden, Spain and France) to supply serialised products to Saudi Arabia according to customer requirements.
Companies