Recipharm makes Business Management appointment
In the UK and Ireland
Recipharm, the contract development and manufacturing organisation (CDMO), has invested in its UK and Ireland presence with the appointment of Shabbir Mostafa to its Business Management team.
Mostafa will join the Sweden-headquartered CDMO as Director, Business Management UK and Ireland with responsibility for supporting customers in the UK and Ireland and driving sales of Recipharm's manufacturing services.
He joins Recipharm from Aesica Pharmaceuticals, where he was the Business Development Director with responsibility for global formulation development services and the commercial finished dose business in the UK and Ireland.
During his 15 year career, he has also held positions at PCI Pharma Services, Gattefossé, Patheon and IVAX Pharmaceuticals. He has a PhD in Pharmaceutical Sciences.
At PCI Services, he worked in Pharmaceutical Contract Packing, as a Business Development Manager in clinical and commercial projects.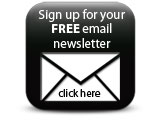 At Gattefossé Pharma, Mostafa worked in the excipient business in the UK and Ireland, including speciality excipients in bioavailability, sustained release, lubricants, topical and rectal excipients.
Companies