Recipharm presents its sixth International Environmental Award to Ludwig Metz
For his long-standing activities in sustainability at Bristol-Myers Squibb
Ludwig Metz (left) with Armin Dalluege, General Manager of Recipharm in Wasserburg, has been awarded the International Environmental Award
Recipharm's sixth International Environmental Award has been presented to Ludwig Metz, Associate Director Environmental, Health & Safety, at pharmaceutical company Bristol-Myers Squibb.
The Award aims to encourage and inspire environmental best practice and innovation in the pharmaceutical industry. Since Recipharm was founded in 1995, its commitment to environmental best practice has been a pivotal corporate mission.
Lars Backsell, Chairman of Recipharm, said: 'Ludwig Metz's long-standing work is an excellent example of how sustainability activities and competence within a private business-focused organisation can inspire and be shared and used throughout society.
'Metz has not only inspired his own company, but also universities, pharmacies and organisations to make positive changes to improve their ways of working with respect to sustainability. Through his ability to turn vision into reality, and through his support to industry stakeholders, he is a role model within the pharmaceutical industry.'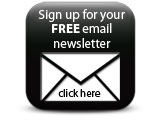 Metz said winning the Award made him 'very proud' and receiving it was 'a great honour, especially considering its international and unique characteristics'.
Companies