Recipharm secures €25m contract for Erdosteine API with Daewoong Pharmaceutical
Contract will run for a further ten years to 2025
Recipharm has agreed with Korea-based pharmaceutical company Daewoong to extend its contract to manufacture the active pharmaceutical ingredient for respiratory drug Erdosteine by a further 10 years to 2025.
The finished Erdosteine product is manufactured by Daewoong Pharmaceutical in Korea.
Under the terms of the new agreement, Daewoong will annually purchase minimum API quantities of Erdosteine worth about €25m from Recipharm Group company, Edmond Pharma.
In return, Daewoong has secured exclusive rights in Korea and Thailand to sell both the original product and to register and market all the new formulations, based on Erdosteine, which are currently under development at Edmond Pharma.
The first licensing agreement between Edmond Pharma and Daewoong Pharmaceutical was signed in 1994. As a consequence, Daewoong became Recipharm's exclusive partner in Korea and from 2008 for Thailand as well. The product has been sold as Erdos in the Korean market since 1997.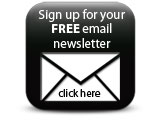 Pierfrancesco Manzo, Sales & Business Development Director for Erdosteine at Recipharm, said: 'Daewoong Pharmaceutical is our first customer for the purchase of our Erdosteine API. We are therefore delighted to have secured this substantial extension of our contract with the company and believe strongly that this sets the basis for significant new growth of Erdosteine in Korea.'
Companies