Results International and Harel Consulting to facilitate licensing in emerging markets
Future licensing deals expected to bring more therapeutic choices to millions of patients
Healthcare advisory specialist Results Healthcare, part of the Results International Group, has signed a Cooperation Agreement with Harel Consulting, a US based business development consultancy with proprietary ties to leading pharmaceutical companies across the emerging markets.
According to the terms of the agreement, Results Healthcare will use its knowledge and relationships in the pharmaceutical and medical device sectors, particularly in Europe, to assist in identifying innovative companies that may become licensors for Harel Consulting's emerging markets clients. Once the licensors are identified, the two companies may also work together to consummate the licensing deals.
Harel Consulting is led by Jacob Harel, a seasoned pharmaceutical executive with more than 25 years of experience in the industry. Prior to founding Harel Consulting, he most recently served as Head of Corporate Business Development at Merck & Co., during which time he structured and negotiated a variety of deals around the globe and especially in Emerging Markets.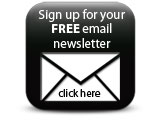 'We are very pleased to have this opportunity to work with Harel Consulting. Jacob's background enables him to see emerging markets opportunities from a developed world perspective,' said Kevin Bottomley, Managing Director at Results Healthcare. 'We believe that together we are well positioned to find the right opportunities for our clients in these markets.'
Companies